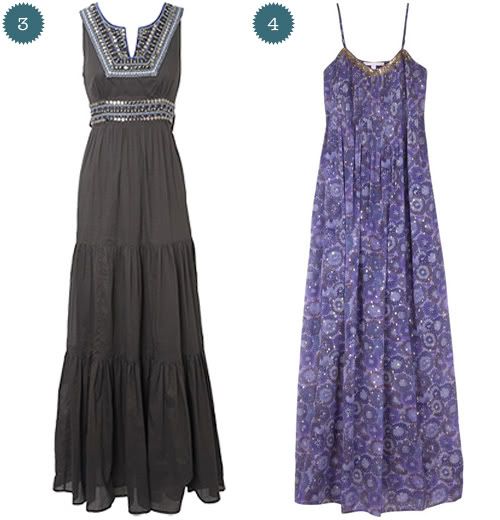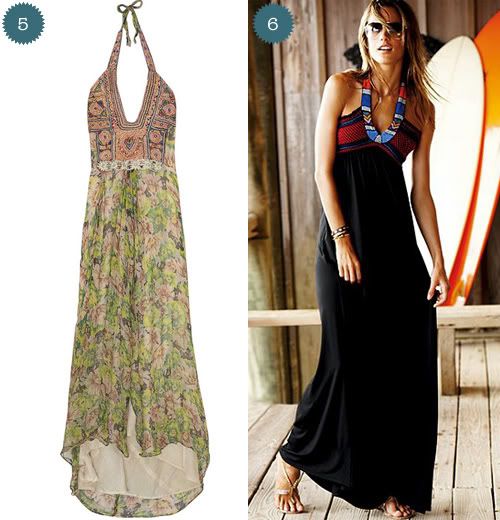 I don't know why, but lately I really feel like wearing maxi dresses. I recently worn the one and only maxi dress I have to work but it was really inconvenient; being the halter neck/low cut type; so I had to cover up with a scarf most of the time.
So far, it has proven quite hard to find suitable ones in Singapore. The ones I found are mostly halternecks, tubes or with plunging necklines, not ideal for work at all. I'll continue looking out for one that is casual/comfortable enough for daily wear but still suitable for work, and hopefully within my S$80 budget!
The Victoria's Secret one (no. 6) is my favourite so far, in terms of colour, cutting and style. It was perfect until I saw the price. It would be around S$160 and that is not including shipping. *sigh*
1.
Max Azria Sleeveless Floral Gown, US$428
2.
Milly's Multicolored Stretch-Jersey Maxi Dress, £362.87
3.
Oasis Embellished Maxi Dress, £65.00
4.
Rebecca Taylor Floral-print Maxi Dress, £171.20
5.
Azura 1970s Floral Chiffon Halterneck Maxi Dress, £935.08
6.
Victoria's Secret Necklace Maxi Bra Top Dress, US$108