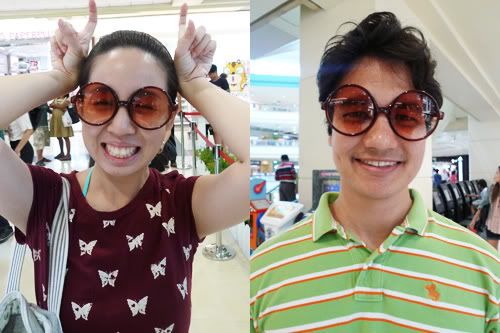 Initially, we had plans to go Platinum Fashion Mall on the 2nd day of my arrival. But the heavily congested roads just right outside our apartment changed our minds almost immediately. The red shirts were protesting EVERYWHERE!
So instead, together with Brian and Will, we walked (approx. 10 minutes) to PATA, the nearest mall from 3J for some sticky rice + grilled chicken and
som tum
followed by Dairy Queen ice cream! After our sumptuous brunch, Will decided to head back first while the 3 of us walked yet another 10 minutes to Central (Pinklao) mall +
te-lat-nut
(some sort of flea market, only that it opens daily). In fact, I prefer shopping at Central Pinklao's
te-lat-nut
to Platinum Fashion Mall because things are probably and possibly cheaper. (Platinum is only cheap if you buy 3 or more pieces at the same shop)
My buys for the day: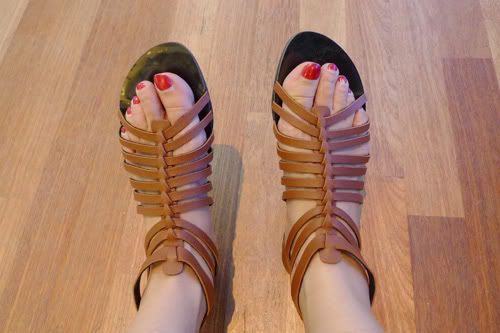 100baht / approximately S$4.50 (Mathias bought them for me!)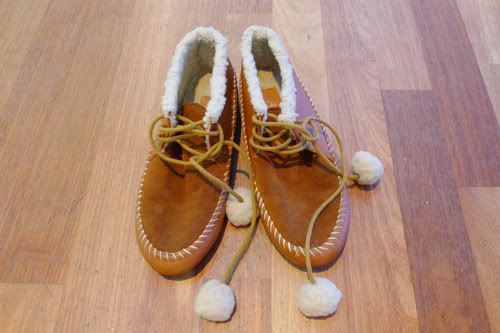 200baht / approximately S$9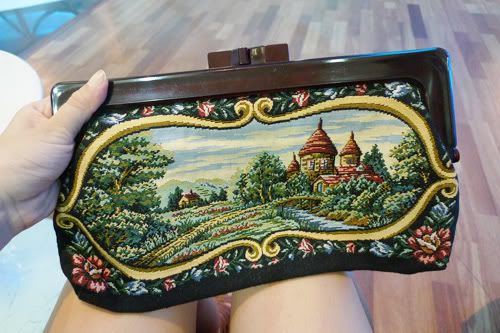 230baht / approximately S$10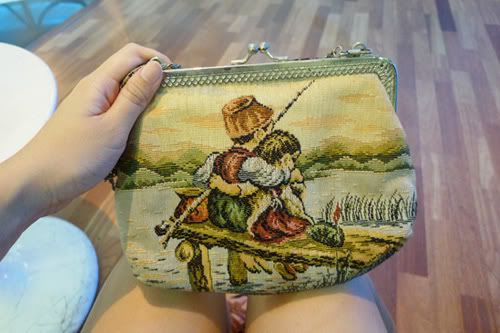 250baht / approximately S$11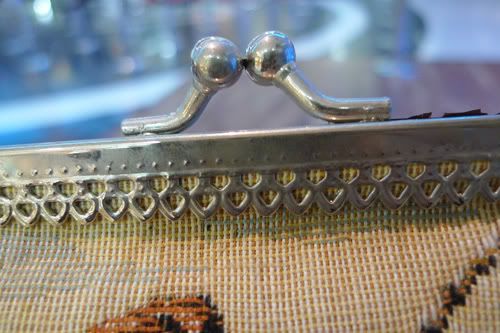 I especially like the details on purse's closure!
Today's buys include 2 other dresses (250baht and 280baht) and one slouchy tank tee (150baht) which I'll probably be showing in an outfit post some other time!