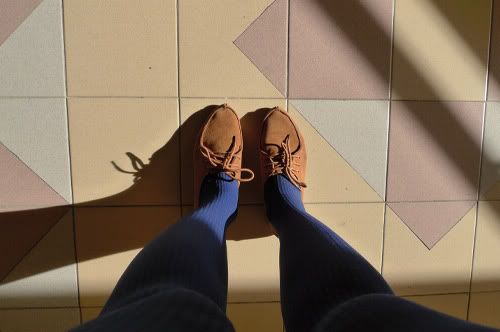 Current favourite shoes. Reminds me of what elves wear. Bought it a tad too small, but it was the last pair for this colour, so I just had to get it. It crams my toes a little, but it's so soft and really comfortable; its really quite bearable.
Excuses, excuses! Tsk tsk!
Elf-ish brown suede shoes from Bangkok, navy blue striped stockings from a random shop @The Arcade (Raffles Place) for only S$10!
And lunchtime shopping! Woohoo!